Become friends with Leonardo DiCaprio is the Best in the World and compare your movie tastes.
iCheckMovies makes it fun and easy to compare yourself to other movie lovers. Get competitive, or become friends and find movies to watch together.
Leonardo DiCaprio is the Best in the World
Favourite Actors:


Leonardo DiCaprio
Jake Gyllenhaal


Matthew McConaughey

Matt Damon
Christian Bale



Hugh Jackman

Ryan Gosling

Ewan McGregor


Joseph Gordon-Levitt

Tom Cruise

Heath Ledger


Comedy:


Owen Wilson
Seth Rogen
Jonah Hill
Paul Rudd
Will Ferrell

Sam Rockwell
Chris Pratt
Ricky Gervais
Amy Poehler

Favourite Actress:



Emma Stone
Scarlett Johansson
Jennifer Lawrence

Amy Adams
Anne Hathaway
Keira Knightley

Favourite Directors:



Christopher Nolan
Wes Anderson

Martin McDonagh

Martin Scorsese
David O. Russell

Steven Spielberg


Tarantino
Richard Linklater


Favourite TV shows: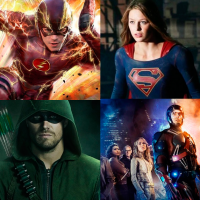 Arrow, Flash, Supergirl, DC's Legends of Tomorrow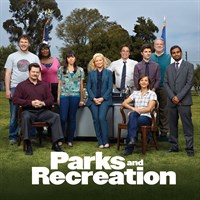 Parks and Recreation


Breaking Bad
Game of Thrones
Sherlock


Batman the Animated Series
The Big Bang Theory
Fargo


DragonBall
Extras

"He's the hero Gotham deserves, but not the one it needs right now. So we'll hunt him. Because he can take it. Because he's not our hero. He's a silent guardian, a watchful protector. A dark knight." - Jim Gordon in The Dark Knight

Now you're looking for the secret. But you won't find it because of course, you're not really looking. You don't really want to work it out. You want to be fooled. - Cutter in The Prestige

Which would be worse - to live as a monster, or to die as a good man? - Teddy Daniels in Shutter Island

Total Shorts: 76

Total of TV series complete: 23 (all Episodes)
Agent Carter, Batman The Animated Series, Batman Beyond, Ben 10, Breaking Bad, Constantine, Daredevil, Derek, Entourage, Extras, Firefly, Freaks and Geeks, Green Lantern the Animated Series, The Grinder, Hello Ladies, How I met Your Mother, Iron Fist, The Last Man on Earth, Luke Cage, The Office (UK), Parks and Recreation, Teen Titans, Twin Peaks, Wet Hot American Summer: First Day of Camp

Total of Animes complete: 18 (all Episodes)
Animes: Baka and Test: Summon the Beasts, CardCaptor Sakura, Chobits, Death Note, Death Parade, Dragon Ball, Dragon Ball Z, Dragon Ball GT, Dragon Ball Super, Kuroko no Basket, Pokémon Generations, Pokémon Origins, School Rumble, School Rumble: Second Semester, Slam Dunk, Reservoir Chronicle: Tsubasa, Tsubasa: Tokyo Revelations, Yu-Gi-Oh! GX

30/11/18
D/M/Y
Favorite quote: "I took Gotham's white knight and I brought him down to our level. It wasn't hard. You see, madness, as you know, is like gravity. All it takes is a little push! — The Joker"(The Dark Knight)
Awards
Joker of Gotham has chosen not to share his/her awards.
Favorites
Joker of Gotham has chosen not to share his/her favorite movies.
Friends
Joker of Gotham has chosen not to share his/her friends.
Groups
Joker of Gotham has chosen not to share his/her group memberships.
Recent activity
Joker of Gotham chose not to share their activity.